Initiated in 2018, UVT Liberty Marathon started with a first event, which was meant to bring together children, young people, adults and senior citizens fond of exercise.
Taking place in the first free city of Romania, Timișoara, UVT Liberty Marathon is a symbol of freedom and free thought. Being more numerous to make the difference, this is our goal. With races and categories for all age groups, you'll surely find the right race for yourself.
We want UVT Liberty Marathon to become an international event and a reference point for sport lovers, so Timișoara can be a landmark on the marathon map.
See you at the Start!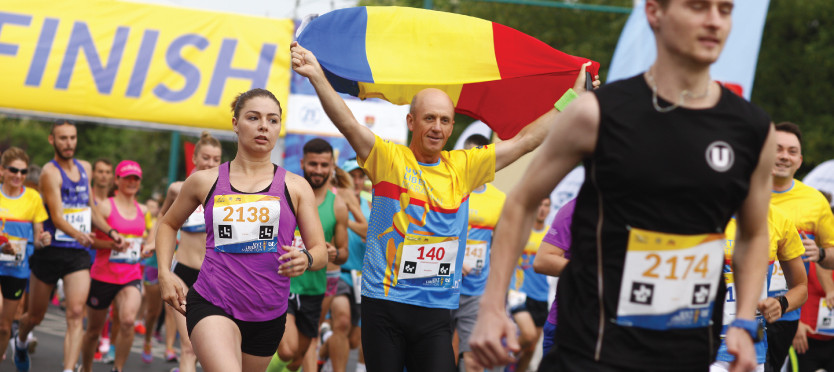 Let's hope this will become a tradition, attracting far more participants.
Each mile from Cluj to this great event was worthwhile.
Though I ran through my own town, I felt like a tourist rediscovering a fabulous city.
The route was cool because it covered most of the city centre.
A special event for health and sightseeing in our city.