In the footsteps of Pheidippides. Be a hero at the Marathon!
It's not for everyone, but it surely is for you.
The world record is 2:01:39, no big deal.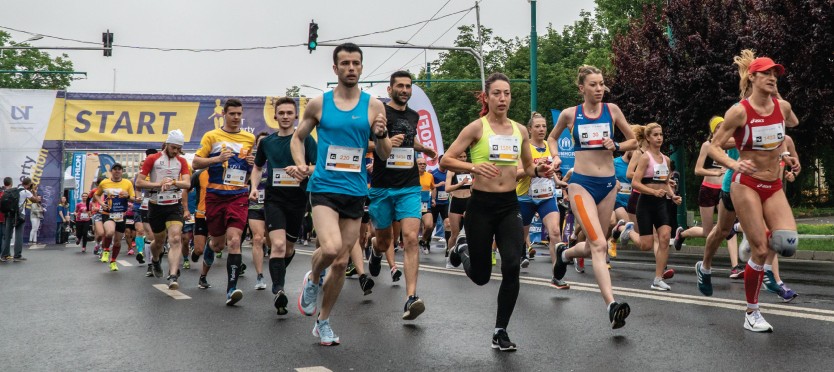 You are getting closer, you take ½ of the great challenge.
You'd better stop after 21 km, 42 is for the others.
The world record is 58:18. How do you feel about it?
There's no excuse left for you. Are you coming or not?
14 / 7.3 / 4.5 / 2km
DISTANCE
You can start, let's see what suits you best.
1:45 hours - 30 mins
DISTANCE
As long as you hear music in your headphones.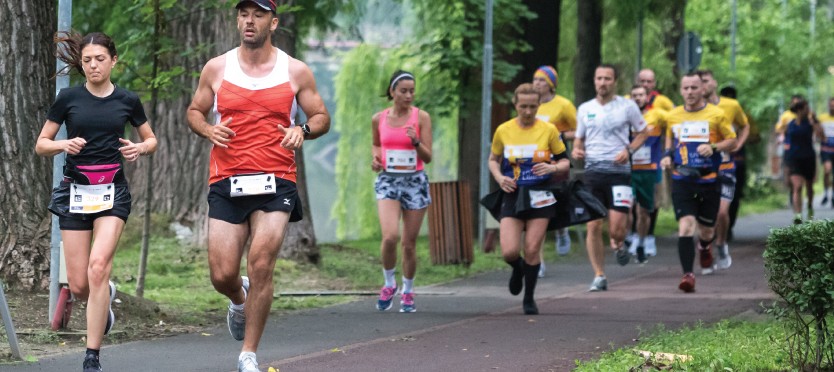 11 - 14 / 7 - 10 / 4 - 6
CATEGORY
Have them run to raise them well.
We don't know what the world record is here, but we look forward to it.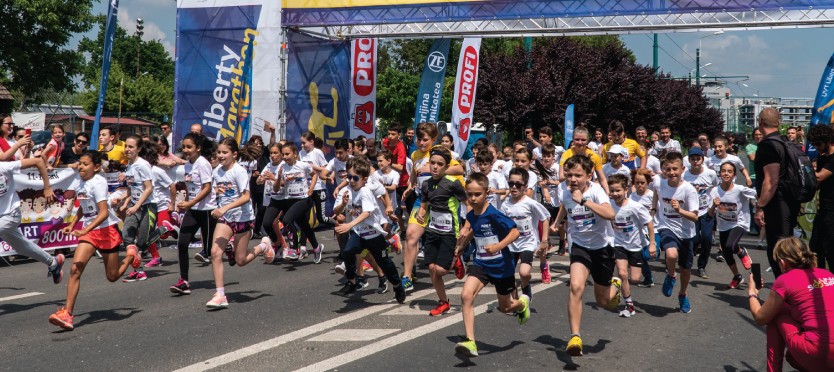 Sport teaches us to go over our limits and principles that regulate sports can be applied to our day-to-day life. A strong mentality, forged through sports, can facilitate our success in life. A marathon teaches us to overcome barriers, to jump hurdles and these skills can be acquired by anybody and then applied in whichever activity s/he may choose to do.
UVT Liberty Marathon is a sporting event which addresses all those who like to run. A symbol for liberty and free thinking, UVT Liberty Marathon takes a step further the concept of freedom in the first free city of Romania, Timișoara.
This sporting event consists in following the route allotted to each race. Participants have to abide by the provisions of the regulation. The Official Regulation will be made public, according to the Romanian legislation, and can be accessed free of charge at http://libertymarathon.uvt.ro/ where the place of the competition will also be posted.
Date of the event: 24 May 2020
Marathon
42 km (3 loops x 14 km); route map here
Start time: 09:00 AM
Time limit: 6:00 hours
Age limit: 18 years old
Joy Cross
14 km (1 loop x 14 km); route map here
Start time: 09:00 AM
Time limit: 1:45 hours
Age limit: 14 years old
Happy Cross
7.3 km (1 loop x 7.3 km); route map here
Start time: 09:00 AM
Time limit: 1 hour
Age limit: 14 years old
Family Cross
4.5 km (1 loop x 4.5 km); route map here
Start time: 09:00 AM
Time limit: 1 hour
Age limit: 14 years old
Start Cross
2 km (1 loop x 2 km); route map here
Start time: 09:00 AM
Time limit: 30 minutes
Age limit: 14 years old
Kids Race
Kids Race 4-6 years old (200 m); start time: 15:00
Kids Race 7-10 years old (400 m); start time: 15:05
Kids Race 11-14 years old (800 m); start time: 15:15
All Kids Races will take place on Bd. V. Pârvan, on a delineated sector in front of WUT
The age groups for the marathon, semimarathon and cross are (both male and female): 14-19 years old, 20-29 years old, 30-39 years old, 40-49 years old, 50+. In case of less than 5 participants being present, this group will be merged with the previous age group.
The age group you will be allotted to will corresponds to the age you have come to prior to the event day, i.e. 24 May 2020